Zone 3
Posts: 187
Joined: 23 Jun 2020, 19:52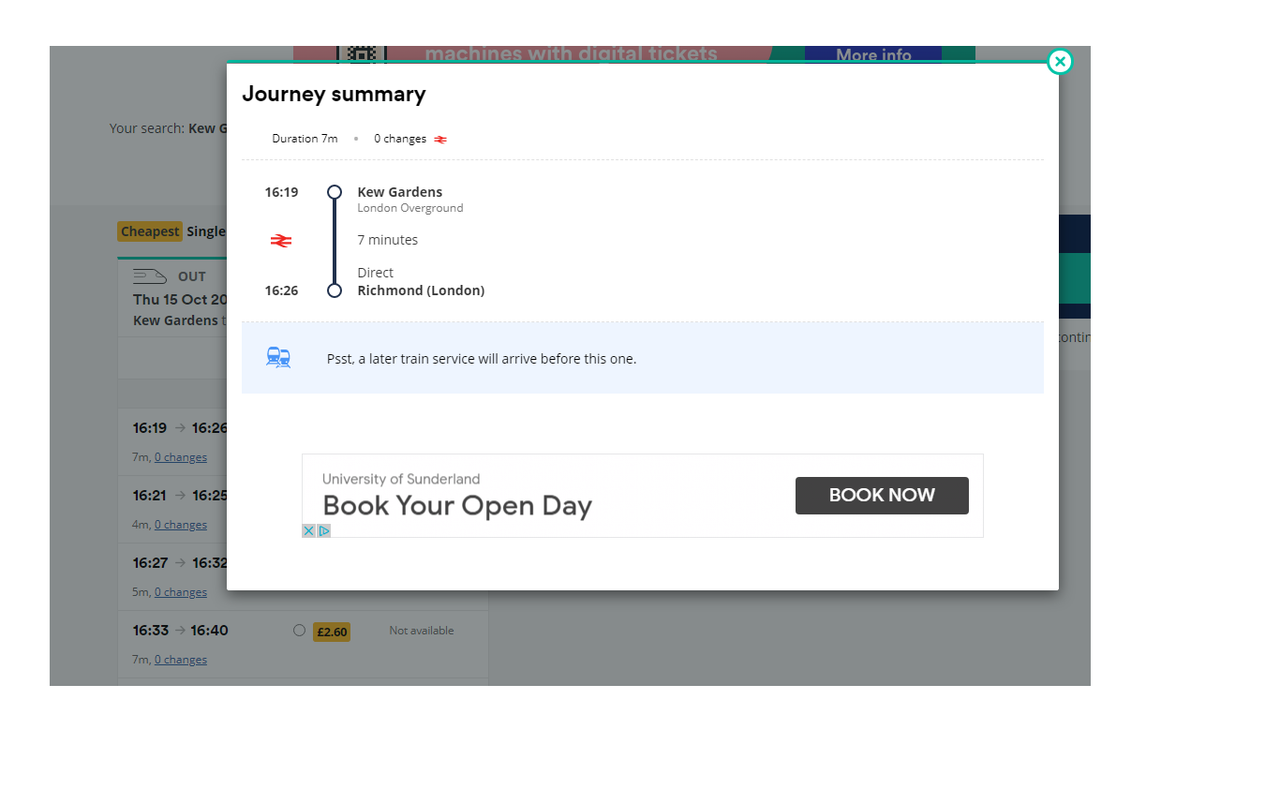 can someone make any sense out of this
as you can probably tell im bored
---
All Zones
Posts: 1117
Joined: 14 Jul 2005, 12:23
Location: Rainham, Essex
The Working Timetable has the 1619 arriving at Richmond at 1623, ahead of the District Line behind it (as you would expect). However, the Passenger Timetable schedules it for arrival at 1626 - therefore allowing 3 minutes padding. Could be for a range of reasons, but most likely is that it allows 3 minutes of recovery time at the end of the route.
---
Zone 3
Posts: 187
Joined: 23 Jun 2020, 19:52
the bit that got me was "a later train will arrive before this one" when their is nowhere for the one behind to overtake

anyways it doesnt take 7 mins
---
All Zones
Posts: 1117
Joined: 14 Jul 2005, 12:23
Location: Rainham, Essex
According to the Passenger Timetables it is true that a later train will arrive before the LO service. In reality, anybody making that journey would just jump on the first train regardless though. Regarding the 7 mins - as per my previous post, it's not scheduled to take 7 mins.
---
Users browsing this forum: No registered users and 10 guests